Hi and welcome to OldWorldItaly.com. Besides our presence here and in several locations around Pennsylvania, we can be found on Amazon and Etsy too. We have sold Cappelletti Makers all around the world. We are glad you stopped by and look forward to providing you with the finest cappelletti maker around. You will find information about the Cappelletti Maker on the Cappelletti Maker page where you can read about the origins of our cutter, a bit about caring for your cutter and more. When you are ready to purchase your Cappelletti Maker you may place your order on our Shop Now Page. Come on in…We are glad you are here.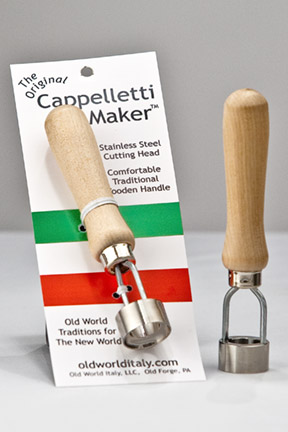 Our larger size cutter head Cappelletti Maker has been a big hit. We now supply cutters with 1-1/4″ diameter heads making them 25% larger than our original Cappelletti Makers. But don't worry the original size is still available and is still our favorite. Check them out along with our new Ergonomic Handles on our Shopping Page.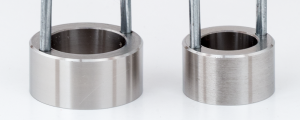 Our locally handmade cutting boards are always available and are featured on our Shopping Page. We have also manufactured the traditional long pasta rolling pins. For your new cutting board or for your favorite one at home, we created an all natural Cutting Board Balm that is used to treat new boards or apply it to restore old boards after cleaning. You can find it all here!